Junior Soccer (Grade School) League "JSL"
**Upcoming 2021 Fall Coming Soon** 
---
The Junior Soccer (School) League "JSL" offers fun, structured and extremely low cost soccer instruction and play to players from a variety of schools around the metropolitan Chicago area.
We welcome all levels and is available to girls and boys, grades K-8 in both the Spring and Winter Seasons.
2021 Spring Registration
Offering 2 locations:
City Conference: Saint Ignatius College Prep (Rice Park)
South Conference: St. Rita High School
Families can register through their participating school or individually below and placed on a team in their age group.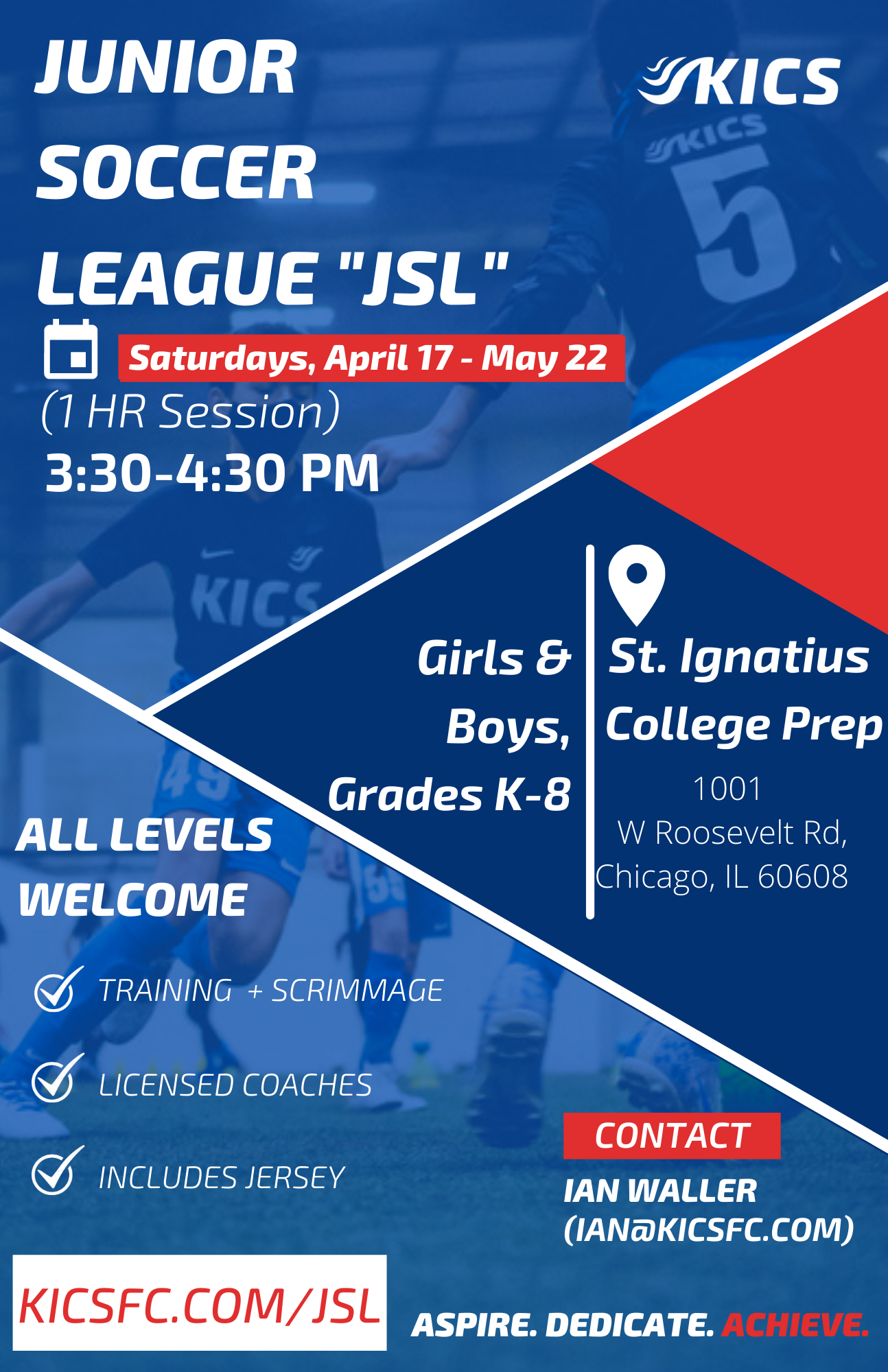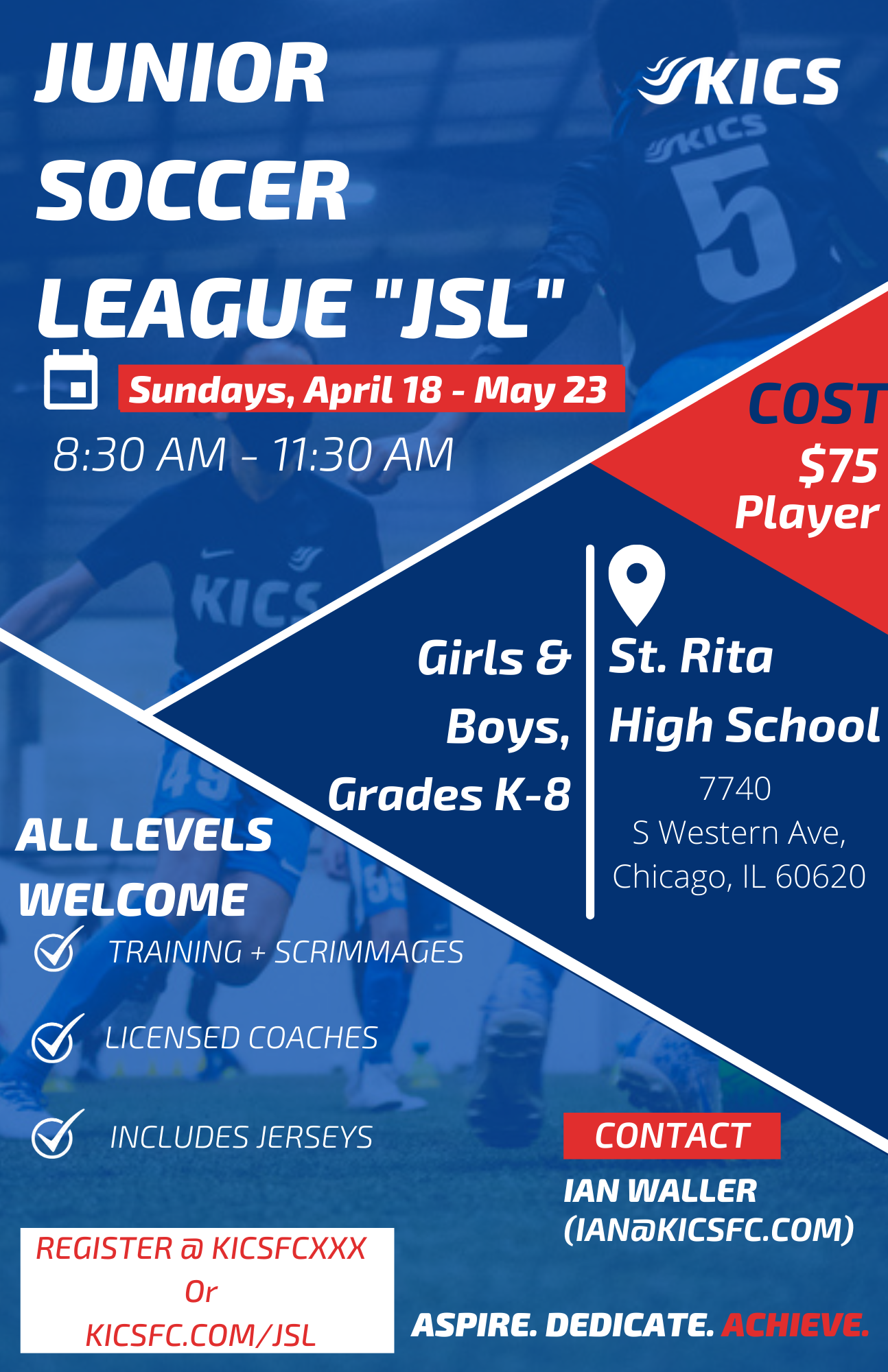 9 - 10 AM: Grades K-1 | 10:15 - 11:15 AM: Grades 2-8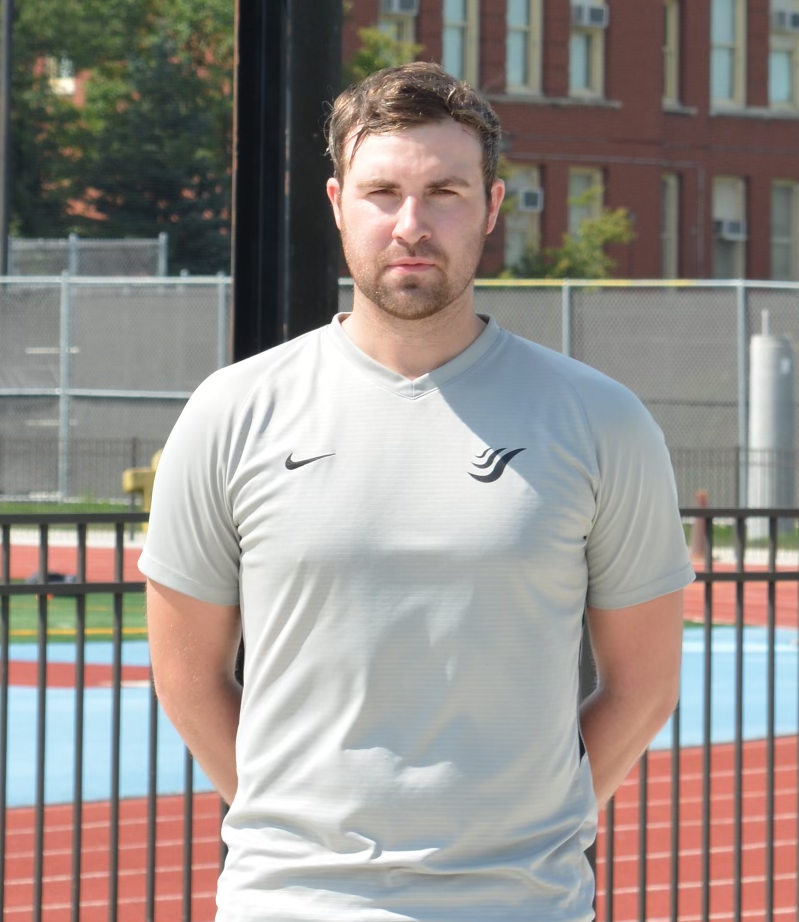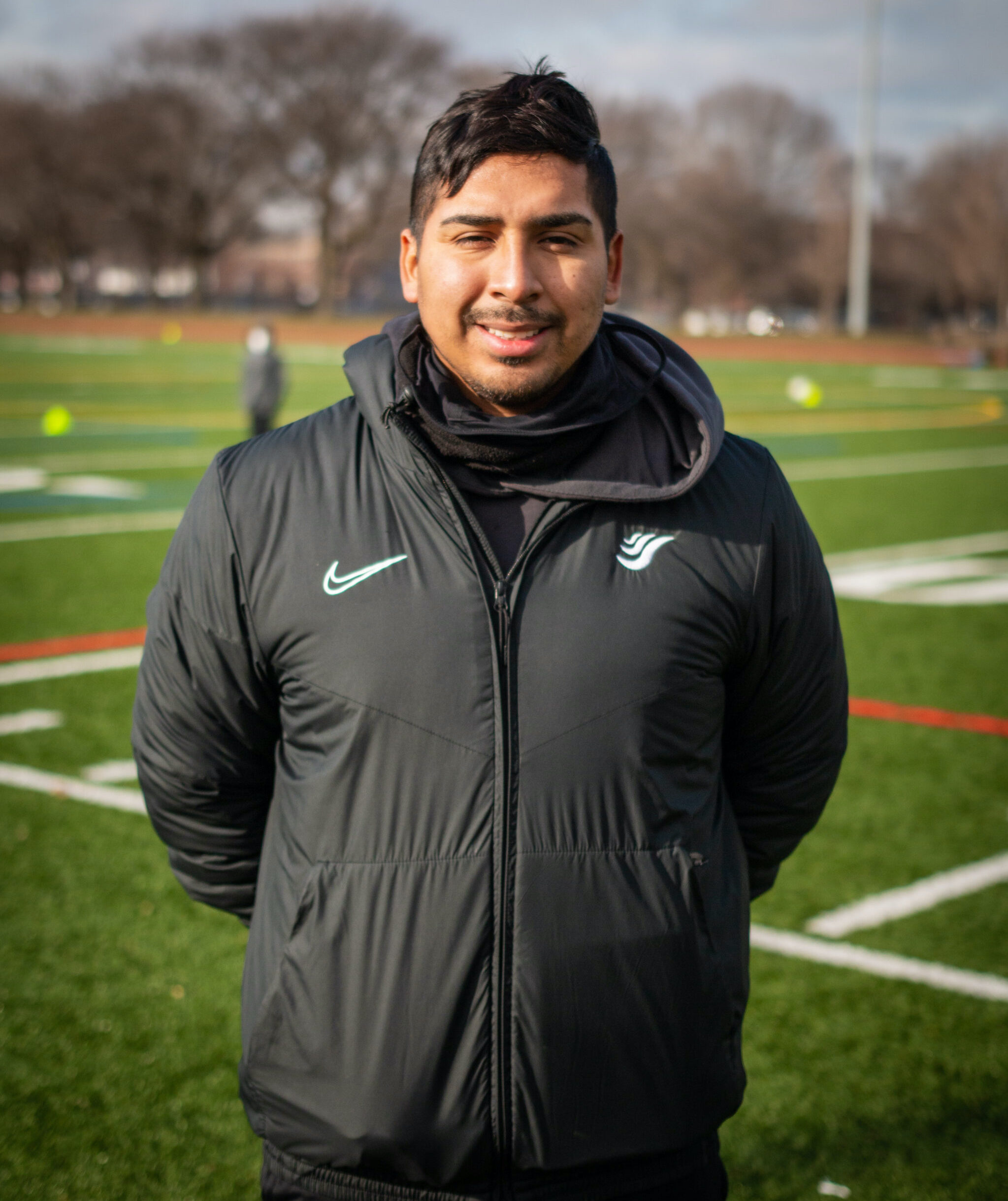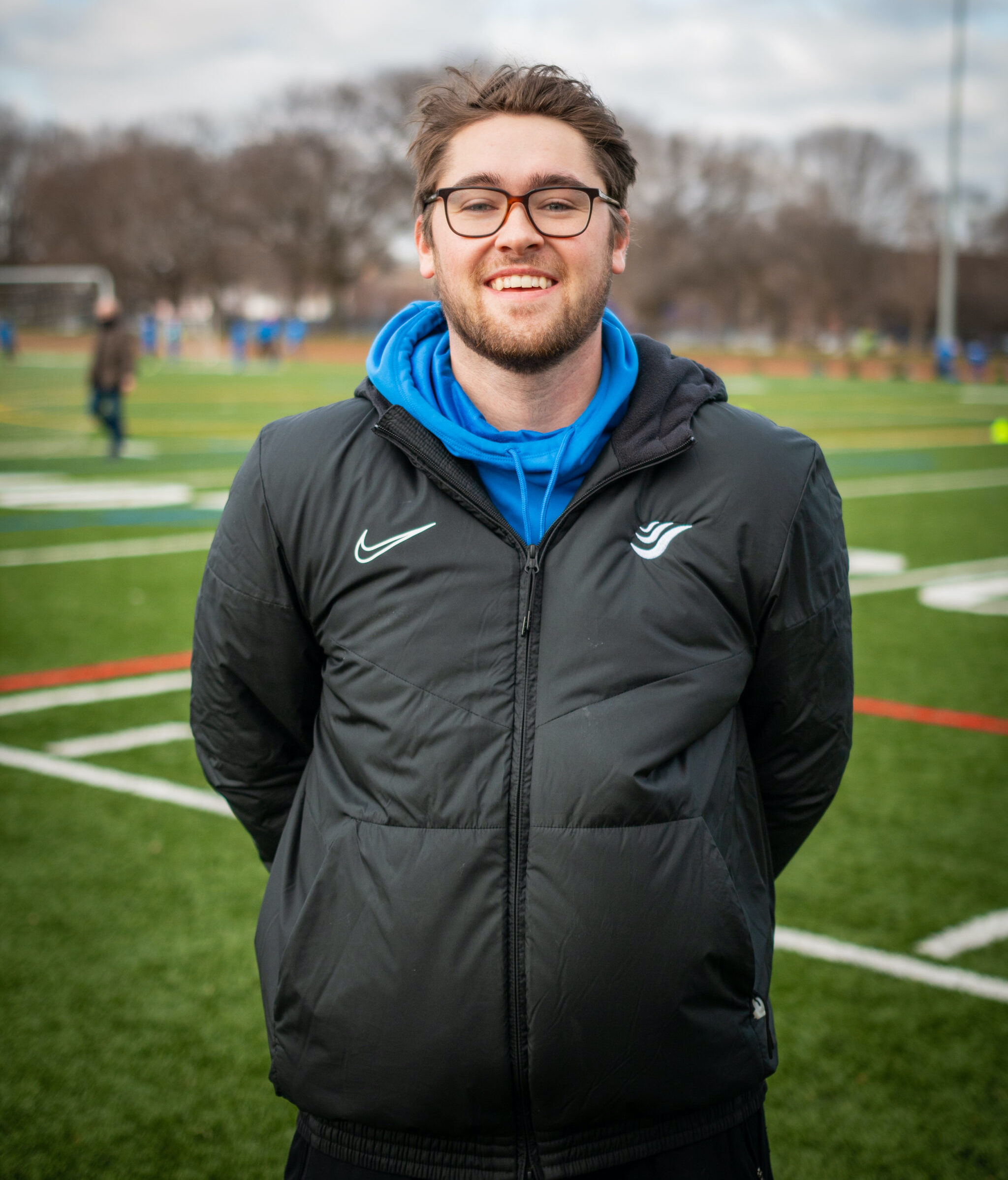 Saint Ignatius HS Varsity Coach
JSL City Conference Director
St. Rita HS Varsity Coach
JSL South Conference Director
Aspire. Dedicate. Achieve