Junior Soccer (Grade School) League "JSL"
KICS FC IS A PROUD SPONSOR OF THE JSL
**2024 SPRING REGISTRATION OPENS JANUARY (2024)* 
---
The JSL offers an organized soccer league to elementary schools around metropolitan Chicago. This league offers recreational play that is fun, low cost, convenient and equal opportunity.
The JSL welcomes all levels and is available to girls and boys, Pre-K4 through 8th grades annually in the Spring Season.
Visit the JSL website below for full information and registration.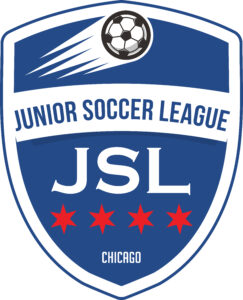 Email: thejslchicago@gmail.com
Aspire. Dedicate. Achieve